Hi, Everybody!
The Varking Dead
And Friend to the Blog, Greg Hyland is running the next volume of
The Monster Atlas on Kickstarter
.
And, a BIG: THANK YOU! to anybody who donated to
the GoFundMe for Blair Kitchen's family
. THANK YOU! THANK YOU! THANK YOU!
Cerebus Archive Number Eight: Women
__________________________
As he says in the auction description:
Cerebus the Aardvark 1 -SIGNED. Shipped with USPS Priority - This is a true #1 (authenticated by Dave Sim himself when he signed it). A few tiny spine creases, upper right corner crease. (see photos) A nice bright copy. Probably in the 7.0-7.5 range. I'm starting the bidding at $100 with no reserve beyond that.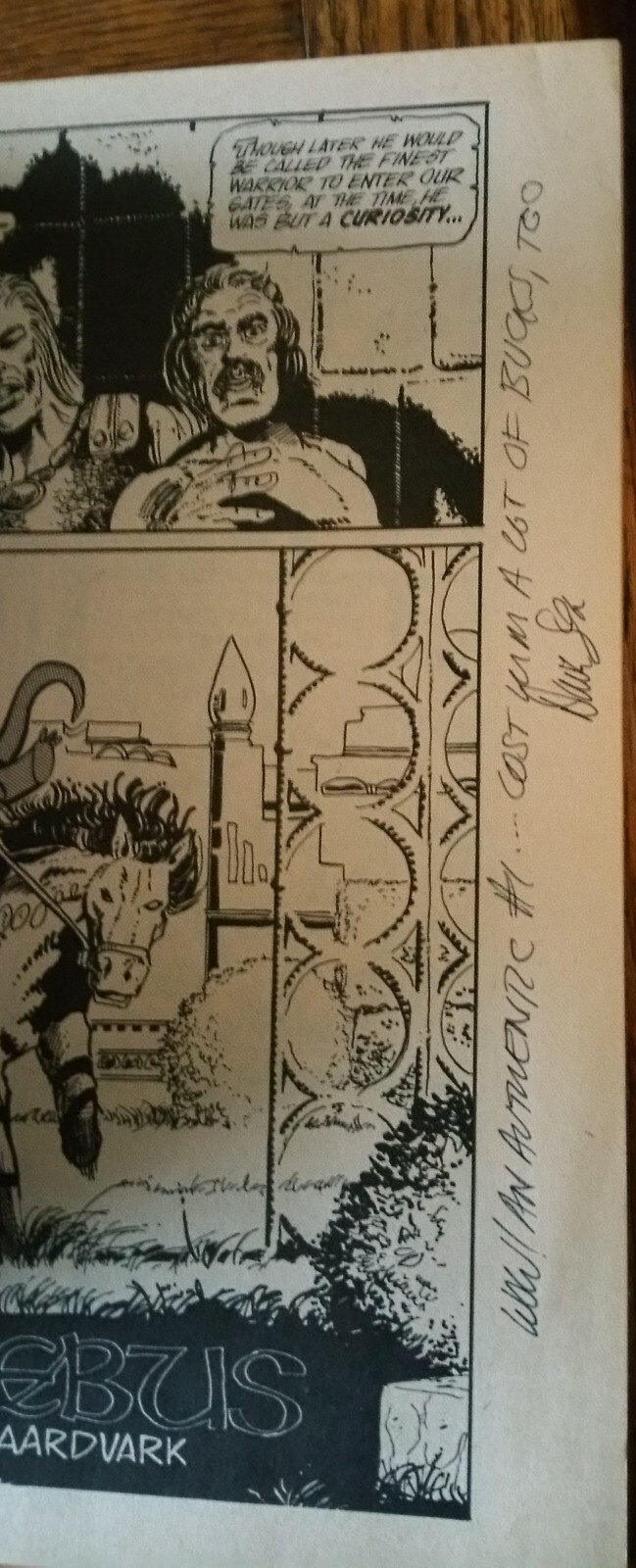 I wish I had the money to bid.
I LOVE the film adaptation of The Keep. So getting F. Paul's personal copy of #1 would be awesome. Alas, I'm broke.
Broke like Cerebus...
Next Time: I got some neat stuff in the (e)mail...